GMS Cross Country Runners End Season on High Note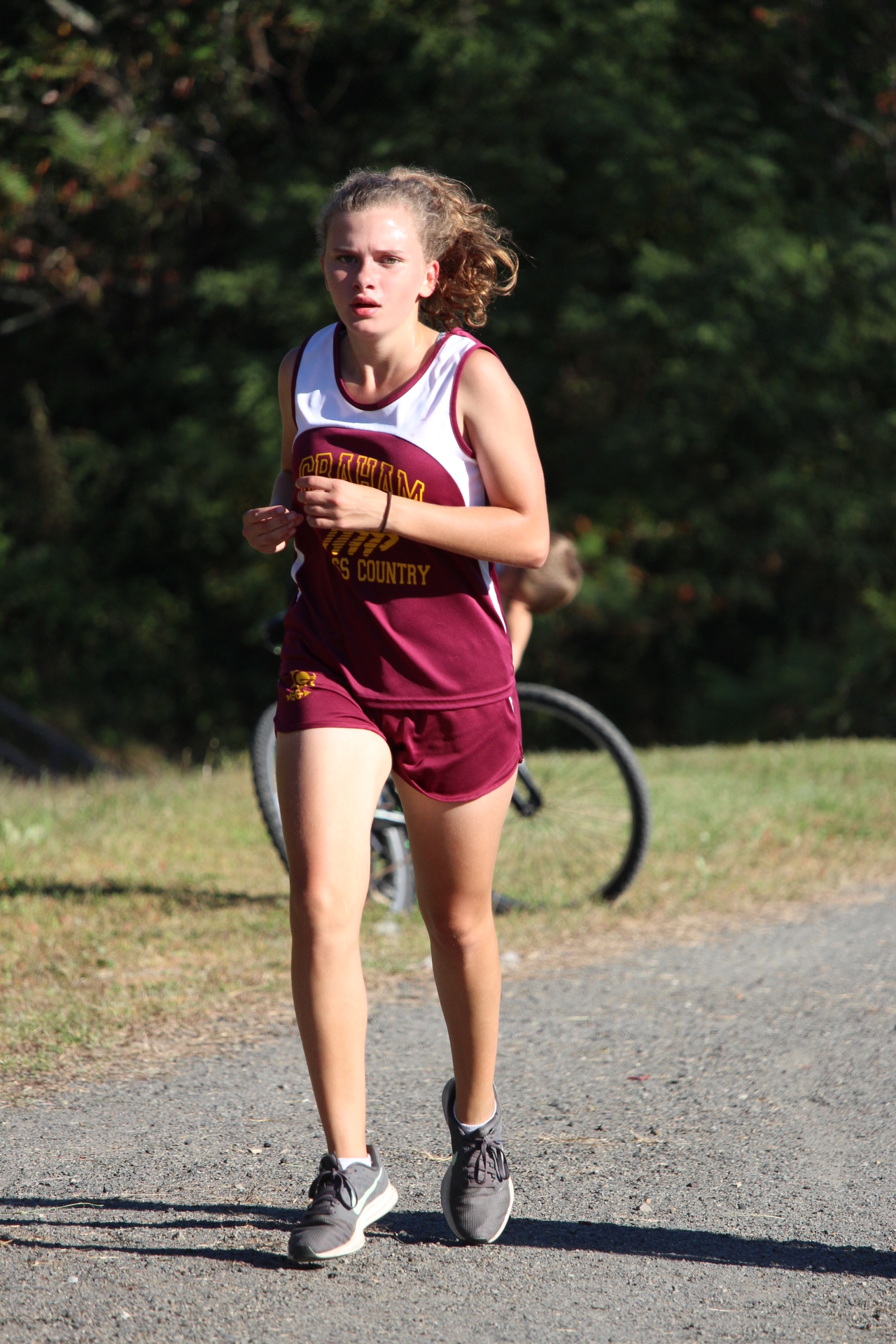 In a fitting end to what has been a very successful season the Graham Middle School Cross Country team ran one of their best races at the 13 team Abingdon Invitational. As they have all season the G-Men proved that quantity does not always equal quality. As 7th Grader Lauren Pearce and 6th Grader Noah Lester lined up against teams with 20-30 athletes the GMS runners were not intimidated. They were not the only GMS runners at the meet as teammate 6th grader Isabel Douthat traveled over 90 minutes to come cheer them on despite wearing a protective boot on her foot which kept her from competing.
Douthat's cheering and support seemed to have a positive impact on her teammates as Lester won his first medal of the season and Pearce missed a medal by one place. Lester won his medal by crossing the finish line as the 5th sixth grade boy. He had a very good time of 15:08 for 1.8 miles. For Lester it was proof that he is one of the top 6th graders in SW Virginia.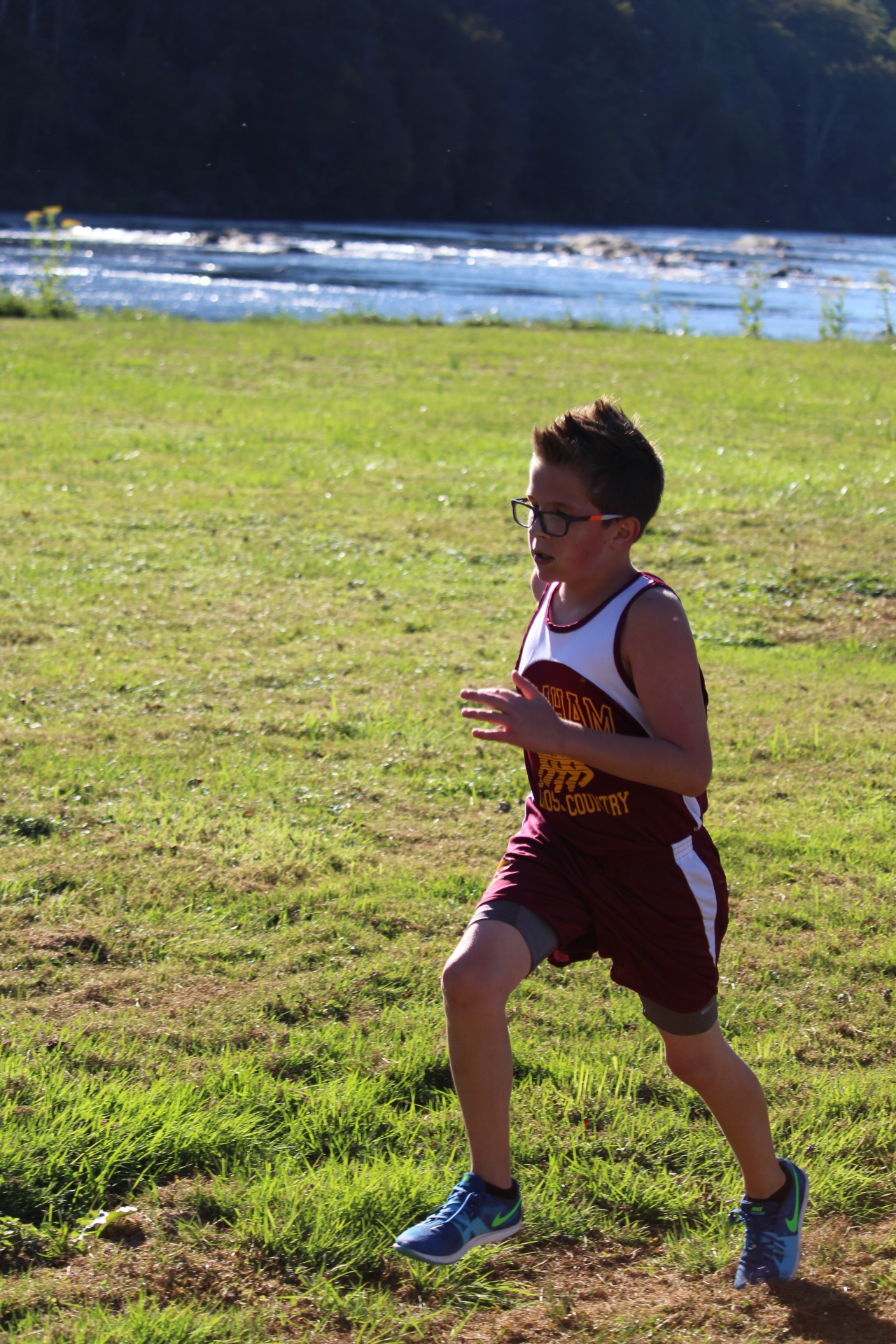 As she has for most of the season 7th grader Lauren Pearce ran a pace that gave her a chance to win a medal. Pearce crossed the finish line 11th overall in the girl's race with a time of 14:45 but missed out on a medal by 1 place!
With the success these young runners have had in the first year of cross country look for them to earn many more medals and trophies next year! Congratulations to all of you on a successful season!
***************************************************************************************************************
Wednesday October 4th the Graham Middle School Cross Country team competed at the Grayson River Run in Fries VA. Having only 3 meets left in the season the GMS Cross Country team was eager to get the race started. With plenty of competition in the 5 team meet and a scenic run along the New River and New River Trail no one seemed to mind the hot temperatures.
As she has all season G-Girl and 7th Grader Lauren Pearce was the first to cross the finish line for GMS. Battling the heat and the competition Pearce finished 7th with a respectable time of 17:05 for the 2 mile course. If she were to look over her shoulder Pearce would have seen G-Man Noah Lester, 6th grade, gradually moving up in the race to capture 11th in a time of 17:26. Good job Lauren & Noah!
This Saturday, October 7th, the GMS Cross Country Team travels to the Mountain State to take on some of West Virginia's toughest runners. Show your Virginia pride by wishing them good luck on Saturday! Go G-Men!!!
**************************************************************************************************************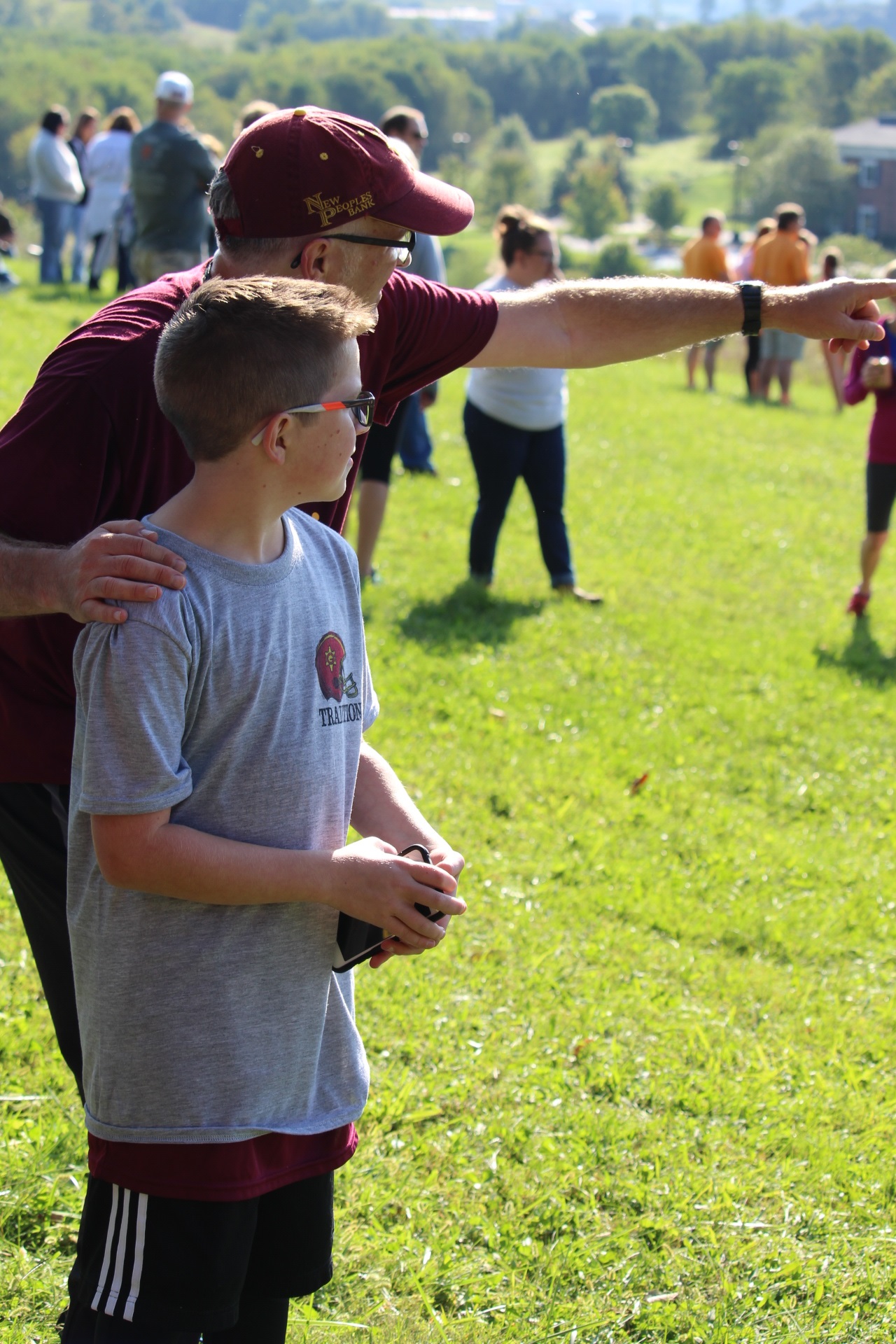 Coach MacNaughton gives Noah Lester (6th Grader) some strategic pointers on running his first race in the Becky Selfe Invitational at Abingdon.
********************************************************************************************************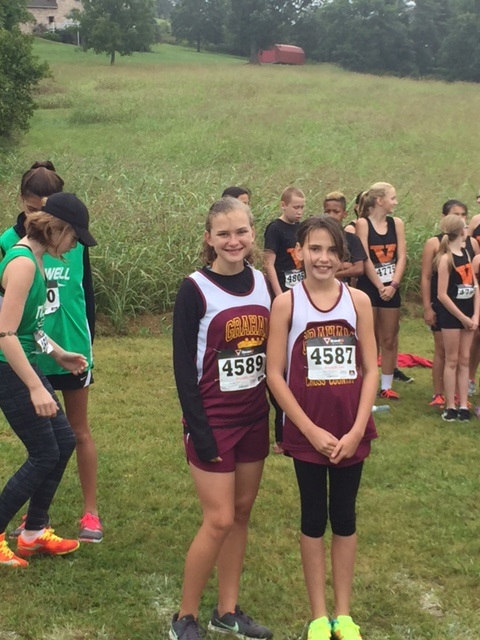 On Saturday, September 2 Graham Middle School Cross Country proved that quality is better than quantity. With only 2 runners, 7th grader Lauren Pearce and 6th grader Isabel Douthat, GMS Cross Country was competing against teams with 10-20 on their team. With almost 70 runners in the race the "Dynamic Dou" of Pearce and Douthat did not back down. Pearce powered her way to a 4th place finish earning a medal. Her time was 14:08 for the 2 Kilometer or 2K race.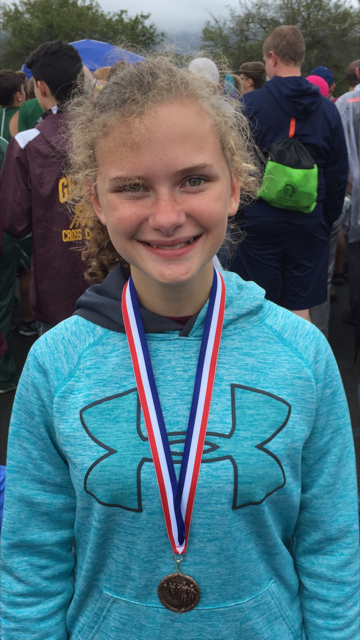 Douthat flew by 4 runners near the end of the race to capture the 14th place ribbon with a time of 16:15! Way to go G-Girls!!
On Saturday GMS Cross Country will be competing in the Becky Selfe Invitational at Virginia Highlands College in Abingdon. Race time is 9am.
Wish them luck or come out to cheer them on! Go Graham!!
****************************************************************************************************************
The Graham Middle School Cross Country Team opened their season Wednesday 8/30. Competing for GMS was 7th grader Lauren Pearce and 6th grader Isabel Douthat, Noah Lester 6th grader, is scheduled to compete next week.
Coach MacNaughton was eager to see how his two newest runners would look competing against some of the best runners in Southwest Virginia. Racing on one of the toughest courses they will face all year Pearce and Douthat were a little nervous as they waited on the starting line with over 150 runners. It didn't take long for Pearce and Douthat to show everyone that they are destined to be the latest in a long line of successful Graham Middle School runners. Both girls ran a smart race in the heat gradually moving up as the race went on. At the end of the race Pearce had captured 19th overall for the girls with an excellent time of 16:51 on the 2 mile course. In addition she was the 7th best 7th grade girl! Douthat was equally impressive as she steadily gained ground on her competitors going up the big hill right before the 1 mile mark. Douthat keep the momentum going the rest of the race until she finished 36th with a time of 18:34. She was the 9th best 6th grader!
On Saturday GMS Cross Country will be competing at the Lebanon Invite starting at 9:15am. Wish them luck or come out to cheer them on! Go G-Men!!